Music & film
På vår blomstrande äng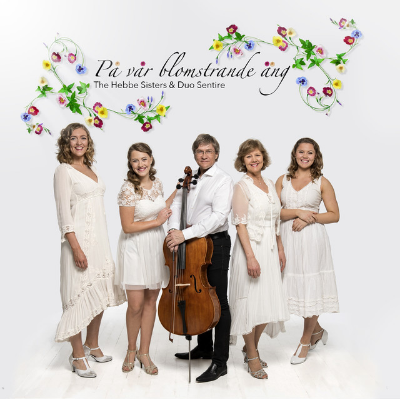 Our beautiful Swedish summer. The Nordic light, the skier and the volatile. The flower bed with its unique composition of scent and color. So resemble the music with its wealth of sounds, colors and harmonies.
Like the flower's many varied flowers, this disc contains both beautiful swing, sweet summer songs and earrings from the classic repertoire. The common denominator is the same as on our Christmas disc A glorious Christmas from 2016: it's music that we like very much about. As one of our two bonus tracks, we offer one of The Hebbe sister's first appearances, where they perform a pre-arranged arrangement of Alice Tegnér's classical children's guitar together with Duo Sentire (live recording from 2002).
We wish you a music experience that opens the way to your heart and that our music will bring both memories, dreams and longing.

En strålande jul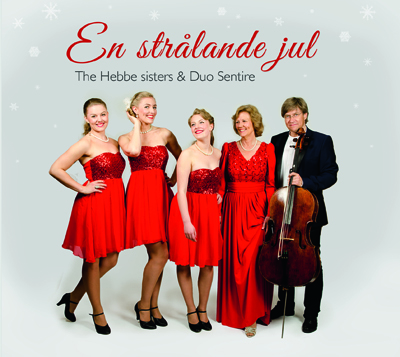 What would be the gingerbread baking without the tones of When it's suffering from Christmas? Happy birthday without Christmas Christmas? First advent without Ave Maria? Or Christmas Eve morning without O Holy Night?
Music has a tremendous power to influence us and can awaken both memories, dreams and longing. It can fill us with energy and joy or help us find harmony. Our hope is that this Christmas disc will touch Your interior and accompany the Christmas tree year after year.
We feel incredibly happy and proud to finally be able to present our first Christmas disc: A brilliant Christmas. All music has been chosen with great care and has one thing in common - it is music that we think very much about and that we strongly associate with Christmas. As a bonus track, we offer Maria's version of Swing it's magician. This is the first swing song that came when the three-year-old Maria and Henan's big sisters came into contact with the grandmother's kitchen, making The Hebbe sister's first joyful meeting with swing music.

Glafsfjorden music festival, Arvika January 2017:
Maisen, Zürich June 2016:

Comihalle, Zürich June 2016:

Wermland Operas Christmas tour 2015: